TANGLED SHOELACES - TURN MY DIAL: M SQUARED RECORDINGS AND MORE, 1981-84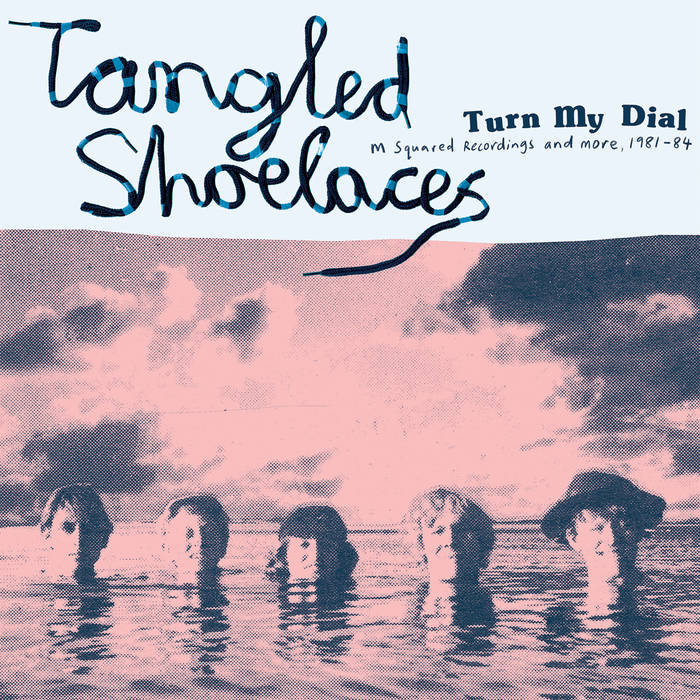 It can be difficult to remember how childhood feels, which can make it a lot more difficult for adults to empathize with children. After all, kids are tiny yarn balls of hope and snot—it's easy to discredit them. But the band
Tangled Shoelaces
, founded in 1980 when their youngest member was 10 and their oldest the venerable age of 14, is a testament to youthful tenacity, cleverness, and skill. The Australian band was only around for four years, but
Turn My Dial: M Squared Recordings and More
puts their rarity in full view, like watching a butterfly perch on your watering can.
Although very much made by children, the songs on Turn My Dial are in no way kid's music. They offer complex interpretations of jangle pop and sunny psych rock, with sometimes-shrill-but-always-vibrant vocals delivering purposefully hackneyed one-liners like "turn my digital dial with your beautiful smile." That line, which serves as the chorus on the titular song "Turn My Dial," comes in after two lovers allow each other to "suck an egg, break a leg," as long as he doesn't break her "Chinese scone," too.
Coming from Tangled Shoelaces' mouths and hands, music feels like one big, happy joke. On acoustic pseudo-sea-shanty "On The Sea," the band laughs while delivering delicate three-part harmonies, giggling as they offer to "hide away in secrecy, just you and me." On the twinkly "Giant Rabbits," Stephen Mackerras is the solemn voice for, you guessed it, a giant rabbit, who struggles with this "society of illusion," noticing how "someone help me" is "such an empty expression." It's a profound observation, especially for a giant rabbit, and reveals that underneath their jokes, the band tried to make sense of difficult emotions. Untethered from annoying adult concepts like mastery, somberness, or a need for widespread recognition, Tangled Shoelaces pokes music in the heart, ties it to their prodigious, glimmering melodies, and lets it fly.